The Earth Hearing (Paperback)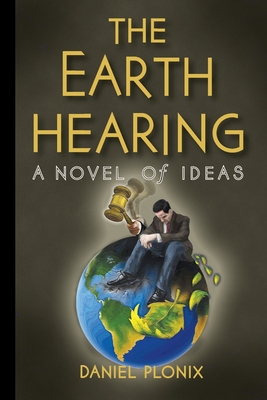 Not available to order
Stock uncertain--should fulfill within 10 days or so
Description
---
Humanity is on trial for the degradation of the planetary ecosystem. And it's not pretty. Or simple. Speculative fiction at its most thought-provoking and perspective altering, The Earth Hearing is a hard-hitting novel-of-ideas that reveals what is and hints at what can be.
The book follows the investigation of Earth's status by human-like aliens, who lay bare the human-afflicted ecological woes, as well as the troubling patterns of the man-made world. A work of epic proportions and broad scope, the book examines the darker trends across countries, cultures, and time. Through action scenes, time travel, fiery arguments, and trial-like settings, the reader comes face-to-face with the grisly fundamentals of Christianity; the systemic dysfunction of the US government; the fear of being denounced in a brave new politically-correct world; Jihadist ideologies and recent conflicts; the inherent structural defects of the existing economic engine; the ineffectiveness of the climate treaties; the follies of modern agriculture. All these and more weave together a tapestry that is far more than the sum of its parts, portraying a civilization largely driven by the self-serving and the self-deluded.
However, this story is not without hope. Throughout, it hints at viable and regenerative technological and economic pathways, offering captivating and inspiring views of what is possible.
The Earth Hearing-where everything is at stake, and everything is yet to be decided.