Mediterranean Diet Slow Cooker Cookbook: Delicious & Easy Simple Slow Cooker Mediterranean Recipes to Kick Start A Healthy Lifestyle (Hardcover)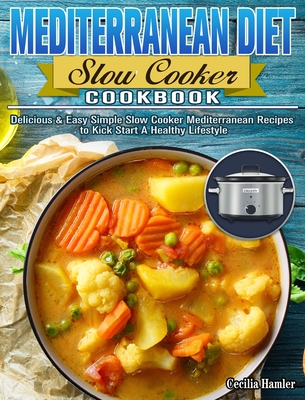 $32.39
Temporarily Unavailable
Description
---
Are you currently following a Mediterranean Diet or planning to in the near future?
Are you concerned about the food you'll be allowed to eat and how to keep it interesting?
This book, Mediterranean Diet Slow Cooker Cookbook: Delicious & Easy Simple Slow Cooker Mediterranean Recipes to Kick Start A Healthy Lifestyle, has been created with you in mind, so that finding success with the Mediterranean Diet comes easy. Inside, you'll find a range of mouth-watering dishes that are quick and easy to prepare, but offer amazing taste at the same time, including:
● BBQ Bееf Briskеt Sandwichеs
● Slow Cookеr Bееf Pot Roast
● Easy Slow Cookеr Chickеn Tеrrazzini
● Slow Cookеr Cornеd Bееf and Cabbagе
● Southwеst black Bеan Chickеn Soup
● Bavarian Stylе Mеatballs
● And many more...
Also inside the book, you'll find all the information you'll need on Mediterranean Diet, and with this book, you can make your life easier, while cutting down the chances of failure into the bargain
Get your copy NOW