The Dictatorship of Woke Capital: How Political Correctness Captured Big Business (Hardcover)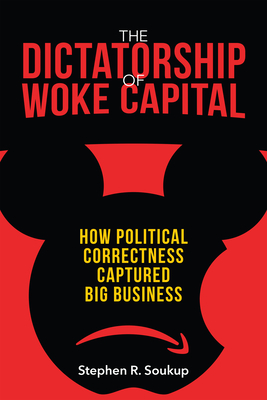 $25.99

NOT on our shelves now. Usually ships from warehouse in several days.
Description
---
For the better part of a century, the Left has been waging a slow, methodical battle for control of the institutions of Western civilization. During most of that time, "business"-- and American Big Business, in particular -- remained the last redoubt for those who believe in free people, free markets, and the criticality of private property. Over the past two decades, however, that has changed, and the Left has taken its long march to the last remaining non-Leftist institution. Over the course of the past two years or so, a small handful of politicians on the Right -- Senators Tom Cotton, Marco Rubio, and Josh Hawley, to name three -- have begun to sense that something is wrong with American business and have sought to identify the problem and offer solutions to rectify it. While the attention of high-profile politicians to the issue is welcome, to date the solutions they have proposed are inadequate, for a variety of reasons, including a failure to grasp the scope of the problem, failure to understand the mechanisms of corporate governance, and an overreliance on state-imposed, top-down solutions. This book provides a comprehensive overview of the problem and the players involved, both on the aggressive, hardcharging Left and in the nascent conservative resistance. It explains what the Left is doing and how and why the Right must be prepared and willing to fight back to save this critical aspect of American culture from becoming another, more economically powerful version of the "woke" college campus.
About the Author
---
Stephen R. Soukup is the senior commentator, vice president, and publisher of The Political Forum, an independent research provider that delivers research and consulting services to the institutional investment community, with an emphasis on economic, social, political, and geopolitical events likely to have an impact on the financial markets in the United States and abroad. He is also the director of The Political Forum Institute, a nonprofit educational organization dedicated to creating and preserving community, primarily among those who earn their living and create wealth for the nation through the capital markets. Soukup has followed politics and federal regulatory policy for the financial community since 1996, when he joined the award-winning Washington research office of Prudential Securities. He is also a fellow in culture and economy at the Culture of Life Foundation.