Ready or Not Here He Comes (Paperback)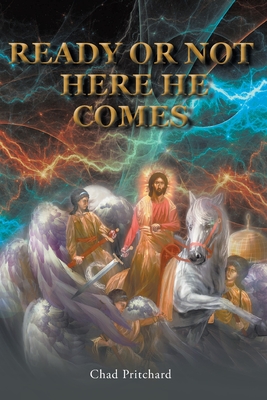 $20.95

NOT on our shelves now. Usually ships from warehouse in several days.
Description
---
Why would I write about this subject when so many have already covered it?
Because God has charged me to write it.
You have not read my version with my research.
There are Christians and nonbelievers that need to hear this message. This is one of my ways I hope to reach out to encourage and educate Christians and non-Christians alike on the return of Christ Jesus.
According to research done by Mark Hitchcock, close to one-third of the Bible is prophetic (Mark Hitchcock, The End, 4). If you are studying or examining anything, you don't skip out on almost thirty-three percent of the material. This is why study of biblical prophetic signs is so important. With God focusing this much of His Word on this subject, I feel prophecy and its accompanying signs are a must study for Christians.
So why believe and teach in a literal return of Jesus Christ?
He promised to return for me and all the rest who truly believe in Him.
The prophetic accuracy concerning Christ's first visitation to all of us was faultless.
He is faithful; His name is Faithful and True.
Besides these main points, the benefits of being part of God's kingdom now are enormous, but there are future benefits that far outweigh our earthly sufferings. Those benefits await true believers in Christ when He comes to collect His bride, The Church. If I do not meet you here on earth, I hope to meet you in Heaven.