Day Counter (Paperback)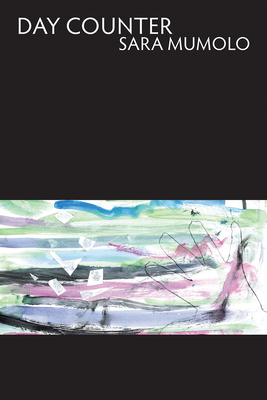 $17.95
ON HAND in at least ONE of our stores. Click through or call for up-to-the-minute availability.
Description
---
Sometimes collage essay, sometimes daybook, sometimes poetry, Day Counter offers snapshots of daily life—at home, in the workplace, and within the societal (often politically-charged) meeting-grounds we all navigate—that contemplates concepts of naming, distance between speaker and experience, and dissonance of reality through a vernacular directness that is underwired with formal control. Permeating the work is an awareness of the arrival of a never-certain next thing, balanced in an architecture that is poised upon the potential premise of its own collapse.
About the Author
---
SARA MUMOLO is the author of Mortar. She serves as the associate director for the MFA in Creative Writing program at Saint Mary's College of California.
Praise For…
---
"In Day Counter, Sara Mumolo enters the space of motherhood poetry but turns her lens in an underexplored direction: economics. . . . The desire for more time undergirds the work of many mother-poets, including Mumolo, but Mumolo's focus on money makes her collection one of a kind. The other revolutionary aspect of Day Counter is that, although the book takes place mostly after birth, the physical child is almost completely absent from its pages."
— Georgia Review