LIGHT WIND LIGHT LIGHT (Paperback)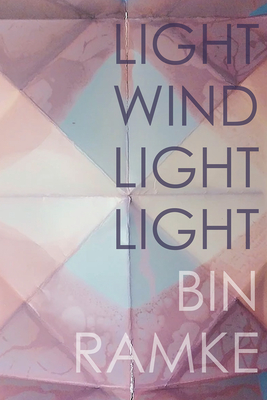 $17.95
ON HAND in at least ONE of our stores. Click through or call for up-to-the-minute availability.
Description
---
LIGHT WIND LIGHT LIGHT engages a childhood among rivers, takes steps into the river-like world at large, and then turns to (hopes for) metamorphosis. Transitions are marked with primitive signs, such as the visual dimensions of number—a concern that keeps arising as the poems ask how abstractions differ from matter. Light and transparency figure in every poem in this book, while the book as a whole deals with memory as fluid, transitory, illuminating. An illusion.
About the Author
---
Bin Ramke is the author of twelve books, most recently Light Wind Light Light and Missing the Moon. He was editor of the Denver Quarterly for twenty years and has taught at Columbus State University in Georgia, the University of Denver, and the School of the Art Institute of Chicago. He continues to write, teach, and live in Denver.