The Brick Bible: The New Testament: A New Spin on the Story of Jesus (Paperback)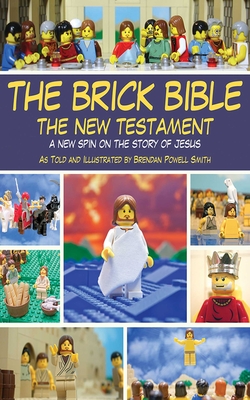 $19.95
Temporarily Unavailable
Description
---
"What Brendan Powell Smith has done with LEGOs goes beyond remarkable; it borders on genius."—The Chicago Tribune

Brendan Powell Smith has spent years using LEGO to illustrated scenes from The Bible. Here he shares over 1,000 LEGO "brick" photographs depicting the narrative story of the New Testament.

From the birth of Jesus to his teachings to the last supper and crucifixion; from the fate of Judas to the life of Paul and his letters to the Ephesians; from the first book burning to the book of Revelations, this is the New Testament as you've never experienced it before.

Smith combines the text of the New Testament with his LEGO art and photography to bring to life the teachings, miracles, and prophecies of the Holy Word. The graphic novel format makes these cherished stories come to life in a fun and engaging way.

And the beauty of The Brick Bible: The New Testament is that everyone, from the most devout Christian to nonbelievers, will find something illuminating, fascinating, or entertaining within this impressive collection.
About the Author
---
Brendan Powell Smith is the author of the Brick Bible for Kids series, as well as books for adults, including The Brick Bible: The Complete Set and The Brick Chronicle history series. Smith lives with family Seneca, Lila, and John and kitties Julep, Gimlet, and Moonshine. You can visit the author' s child-friendly website at www.brickbibleforkids.com.