The Wall Will Tell You: The Forensics of Screenwriting (Paperback)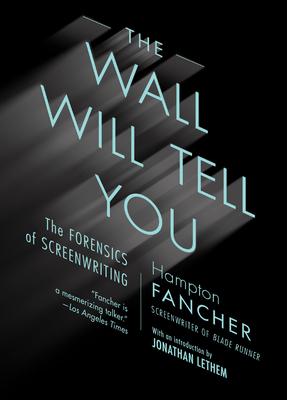 $14.99

Click the TITLE to view store availability
Description
---
A completely original guide to the screenwriter's art -- as only the writer of Blade Runner could concieve it.

The master speaks, in this unique guide for screenwriters -- and writers and artists of all kinds.

In short paragraphs--oracular and enigmatic, hardhitting and concrete--the man Forbes called a "creative genius" writes a guide book like none other for the aspiring screenwriter. Learn how to write living, breathing characters, exciting action and plot, and develop your own artistic vision. And learn how to never compromise that vision, most importantly, with yourself.
About the Author
---
HAMPTON FANCHER is a screenwriter, director, and former actor. Among his many credits, he wrote the screenplays for Blade Runner and Blade Runner 2049. A fascinating character in his own right, Fancher was the subject of the recent, highly praised documentary Escapes.

With an introduction by JONATHAN LETHEM, New York Times bestselling author of nine novels, including Dissident Gardens, The Fortress of Solitude, and Motherless Brooklyn.