The Looking Glass War (Compact Disc)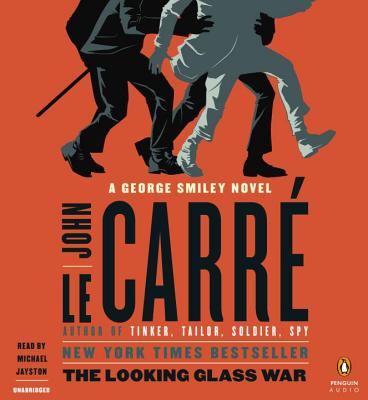 $41.95
Temporarily Unavailable
Description
---
"You are either good or bad, and both are dangerous."
It would have been an easy job for the Circus: a can of film couriered from Helsinki to London. In the past the Circus handled all things political, while the Department dealt with matters military. But the Department has been moribund since the War, its resources siphoned away. Now, one of their agents is dead, and vital evidence verifying the presence of Soviet missiles near the West German border is gone. John Avery is the Department's younger member and its last hope. Charged with handling Fred Leiser, a German-speaking Pole left over from the War, Avery must infiltrate the East and restore his masters' former glory.

John le Carre'sThe Looking Glass Waris a scorching portrayal of misplaced loyalties and innocence lost.
With an introduction by the author.
About the Author
---
New York Times bestselling authorJohn le Carre (A Delicate TruthandSpy Who Came in from the Cold)was born in 1931 and attended the universities of Bern and Oxford. He taught at Eton and served briefly in British Intelligence during the Cold War. For the last fifty years he has lived by his pen. He divides his time between London and Cornwall."
Praise For…
---
"A bitter, bleak, superlatively written novel."—Publishers Weekly

"A book of rare and great power."—Financial Times
-Praise for The Looking Glass War