Tears of a Dragon (Library Edition) (Dragons in Our Midst #4) (CD-Audio)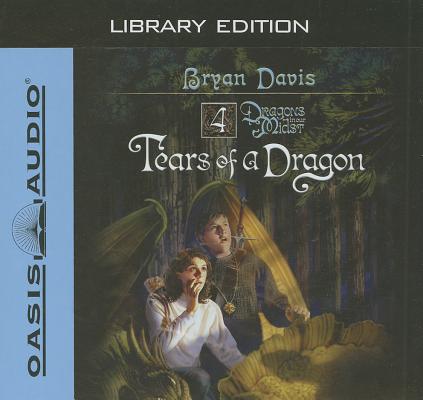 $76.99
Temporarily Unavailable
Other Books in Series
This is book number 4 in the Dragons in Our Midst series.
Description
---
Tears of a Dragon is a contemporary fantasy, the fourth in a series of audio books for pre-teens and young adults. This series inspires young people to pursue faith, courage, and love and to dig deep within to find their God-given strengths, no matter how difficult the circumstances. A vicious evil has been unleashed on the earth that only the dragons can defeat. With Billy's father, the great Clefspeare, missing, Billy and Bonnie must lead the dragons into war against the Watchers—demonic beings as old as the earth itself. Masters at the art of deception, the Watchers use the deadliest of weapons against humankind. A remnant of wise humans—the friends of the dragons—unite in the struggle against the Watchers. With heart-stopping action, the final battle between dragons and their enemies comes to a climax. But in order to win the war, at least one of the dragons must die. As the story ends, Billy and Bonnie are faced with the greatest decision of their lives. Will they keep the dragon traits that have cost them so much danger and heartache or will they turn to normal human life and end the slayers' lust for their blood forever?
About the Author
---
Bryan Davis is the author of The Image of a Father (AMG) and Spit and Polish for Husbands (AMG), and four books in the Arch Books series: The Story of Jesus' Baptism and Temptation, The Day Jesus Died, The Story of the Empty Tomb (over 100,000 sold), and Jacob's Dream. Bryan lives in Middleton Tennessee with his wife, Susie, and their children. He and Susie have homeschooled their four girls and three boys.