The Art of True Healing: The Unlimited Power of Prayer and Visualization (Paperback)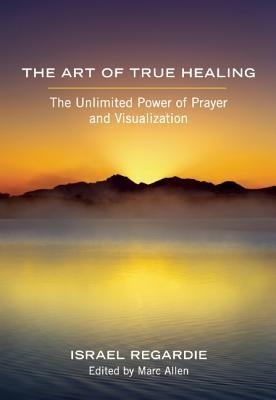 $12.95

ON HAND in at least ONE of our stores. Click through or call for up-to-the-minute availability.
Description
---
From one of the founding figures of modern Western mysticism, a powerful technique for unleashing energy to create physical healing and, ultimately, healing in every part of our lives.
About the Author
---
Hailed as one of the most important figures in twentieth-century Western mysticism, Dr. Israel Regardie was a therapist and chiropractor who practiced a form of psychotherapy based on the work of Dr. Wilhelm Reich. A student of the Bhagavad Gita, Buddhism, Madame Blavatsky's theosophy, and yoga, Regardie was the author of seventeen books including "The Golden Dawn," a monumental study of Western magical ritual.
Praise For…
---
A highly readable book that boldly explores what many healers are only now willing to say."
Amazon.com review of The Art of True Healing