Magical Silkworm: A Story about a Birthday Gift Told in English and Chinese (Hardcover)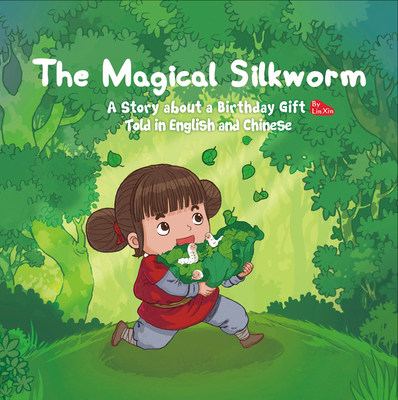 $14.95
Temporarily Unavailable
Description
---
A touching story of finding beauty and joy in unexpected places.
Little Mo is celebrating her birthday with friends and family when she opens the gift her parents gave her. Little Mo is immediately disappointed when she opens the box to find ugly, caterpillar-like creatures squirming around. Although her parents try to explain that they are silkworms who can produce beautiful things, Little Mo refuses to listen.
Her friends try to cheer her up with an ensuing adventure in the woods—which involves magic mulberry trees, a mysterious trap and a chance encounter with some silkworms—during which Little Mo realizes that she completely underestimated the gift her parents had so thoughtfully given to her.
Feeling grateful for her gift and the incredible skills of the little silkworms, Little Mo quickly realizes that they are actually the best birthday gift she has ever received.
About the Author
---
Having established Sanmu Tang Studio in Shijiazhuang in 2003, Lin Xin specializes in the design and illustration of children's books. He has authored more than ten books in both English and Chinese, including Celebrating Chinese Festivals and Chinese Zodiac Animals.