Sam Maloof: 36 Views of a Master Woodworker (Hardcover)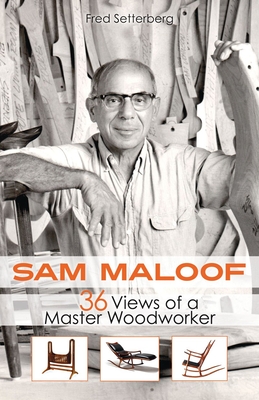 $20.00
Email or call for price.
Description
---
The first craftsman to receive a MacArthur Foundation "genius" grant, a man whom his friend and fellow furniture maker Jimmy Carter called "the best woodworker that ever lived," Sam Maloof was one of the great masters of midcentury modernism. His pieces' sensuous, inviting design and immaculate workmanship elide any distance in critical perception between craft and art, and his furniture is found in private domains throughout the world and in the collections of the Metropolitan Museum of Art, the Los Angeles County Museum of Art, and the Smithsonian. Warm and gregarious, Maloof was loved by those who knew him. His Southern California compound became the hub of a rich network of artists and artisans; and today, six years after his death, thousands of visitors pass through his home and workshop to catch a glimpse of a life so rich in beauty.
This engaging book skillfully weaves together the words of family, friends, and associates to present thirty-six perspectives on a great artist. Far from the solitary genius we often imagine a creative person to be, the person who emerges from these stories is both the proud product of the community from which he originated and an anchor of the Pomona Valley arts scene he helped create. Surprising and illuminative, Sam Maloof places not only art, but also the role of the artist, at the heart of our culture.