Unattended Sorrow: Recovering from Loss and Reviving the Heart (Paperback)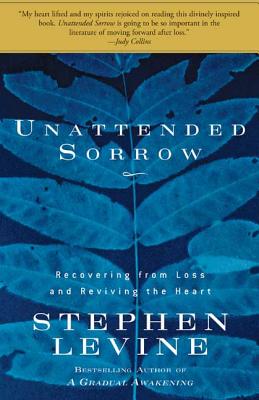 $14.95
Email or call for price.
Description
---
Unattended sorrow is unresolved grief that has never been given a chance to heal. This lovely, spiritual book from one of the nation's most trusted grief counselors offers a series of techniques to help heal this pain so readers can lead full and joyful lives. The book not only guides those who have experienced a fresh loss to face the hurt before it settles in, but it also addresses the devastating impact of tragedies past, when people become "stuck" years after childhood abuse, teen rape, early divorce, or loss of a loved one.
About the Author
---
STEPHEN LEVINE 's many bestselling books include A Gradual Awakening and Who Dies? His renowned work in grief counseling has been featured in television programs on PBS and CNN, in radio segments, and in magazine articles. He lives in Chamisal, New Mexico.
Praise For…
---
"Stephen's work is magic. His work with the grieving and dying is amongst the most skilled and compassionate that I am aware of." —Elisabeth Kübler-Ross, MD

"Your heart and soul can be made whole again, be rejuvenated. . . . All this is thanks to the gentle, insightful, user-friendly wisdom of my friend, Stephen Levine." —Mark Victor Hansen, co-creator, #1 New York Times bestselling series, Chicken Soup for the Soul

"There is no one better to turn to in times of loss than Stephen Levine . . . A must, must read." —Richard Carlson, PhD, author of Don't Sweat the Small Stuff . . . and It's All Small Stuff and What About the Big Stuff?