Field Guide to Cookies: How to Identify and Bake Virtually Every Cookie Imaginable (Paperback)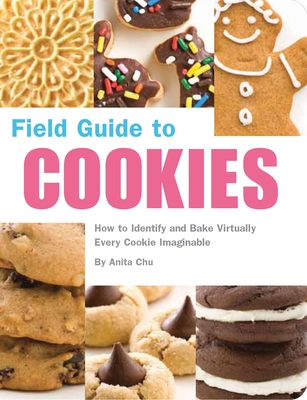 $17.55
Temporarily Unavailable
Description
---
At last, a field guide to baking and identifying virtually every cookie imaginable, from Snickerdoodles to Pfeffernusse—the ultimate cookie cookbook!
 
Field Guide to Cookies is the definitive guide to cookies from around the world, with more than 100 recipes and variations on such tried-and-true classics as gingersnaps, whoopie pies, and pinwheels as well as traditional international favorites like pizzelles, baklava, and alfajores.
 
This delectable guide introduces readers to the best techniques for creating drop, bar, molded, rolled, and sandwich variations. Every cookie is photographed in glorious full color, with step-by-step instructions on how to prepare, bake, and store your creations. Entries include fascinating historical background, helpful baking notes, and serving suggestions for each delicious variety.
 
Whether you're a baking novice or veteran pastry chef, mouthwatering home-baked confections are just minutes away with Field Guide to Cookies!
About the Author
---
Anita Chu is a graduate of Tante Marie's Professional Pastry program and a former baker for Bittersweet Chocolate Cafe. She channels her love of baking, writing, and photography on her award-winning Web site, Dessert First.