Monterey Bay: A Novel (Hardcover)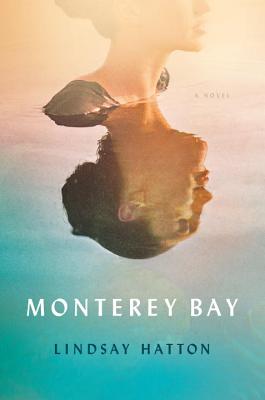 $29.70
Temporarily Unavailable
Description
---
A beautiful debut set around the creation of the world-famous Monterey Bay Aquarium--and the last days of John Steinbeck's Cannery Row

In 1940, fifteen year-old Margot Fiske arrives on the shores of Monterey Bay with her eccentric entrepreneur father. Margot  has been her father's apprentice all over the world, until an accident in Monterey's tide pools drives them apart and plunges  her head-first into the mayhem of John Steinbeck's Cannery Row. 

Steinbeck is hiding out from his burgeoning fame at the raucous lab of Ed Ricketts, the biologist known as Doc in Cannery Row. Ricketts, a charismatic bohemian, quickly becomes the object of Margot's fascination. Despite Steinbeck's protests and her father's misgivings, she wrangles a job as Ricketts's sketch artist and begins drawing the strange and wonderful sea creatures he pulls from the waters of the bay.  

Unbeknownst to Margot, her father is also working with Ricketts. He is soliciting the biologist's advice on his most ambitious and controversial project to date: the transformation of the Row's largest cannery into an aquarium. When Margot begins an affair with Ricketts, she sets in motion a chain of events that will affect not just the two of them, but the future of Monterey as well.

Alternating between past and present, Monterey Bay explores histories both imagined and actual to create an unforgettable portrait of an exceptional woman, a world-famous aquarium, and the beloved town they both call home.
About the Author
---
Lindsay Hatton is a graduate of Williams College. She holds an MFA from the Creative Writing Program at New York University. She currently resides in Cambridge, Massachusetts, but was born and raised in Monterey, California, where she spent many fascinating and formative summers working behind the scenes at the Monterey Bay Aquarium.
Praise For…
---
 "Hatton's debut novel is complex, with a palpable air hanging over all…and characters [that readers] will want to examine and understand, just as Ed Ricketts does with the sea creatures he collects from tide pools…The language and descriptions are compelling…the author has created an unforgettable debut." —Library Journal

"Intense…Margot Fiske [is] a lively…character." —Dallas Morning News

"[Hatton's] knowledge of the area and its history lend her novel an impressive richness of detail…[Margot] is not a character to be trifled with, and the blunt ways she deals with obstacles in her path are what give Monterey Bay its narrative acceleration and emotional drive…Monterey Bay gets to the heart of a remarkable place, a vanished time and a singular relationship."—Portland Press Herald

"This is not a timid text...Margot is the fully fleshed out, unpickled woman Steinbeck might have written: moody, sensitive, entrepreneurial, introverted, crafty, sometimes cruel…Margot is the living organism…Hatton handles her source material—Steinbeck's and Ricketts' work particularly—with the kind of deep admiration that breeds familiarity and contempt. This is the kind of rich engagement that decenters without anger, that recognizes Steinbeck's brilliance but unapologetically fills in his blind spots." —The Week  

"A tasty stew of people, fish, and romance...A strength of Hatton's approach is her delicate yet dramatic descriptions of sea creatures, most of which few readers will have encountered...Local color bleeds through on every page...Overall, a mood of thwarted love reigns. You feel she knows her stuff, and there's poetry in it." --NPR.org

"Hatton's first novel, Monterey Bay, is just so beautiful ... Her book is full of sentences I wish I had written, and it's such a bold act of imagination, unfolding across decades, mixing history and fiction with a confidence that's awe-inspiring. All novels suffer from pithy summary. Monterey Bay is about a young woman and some old men who end up creating an aquarium on the titular body of water. But really, it's a book about ambition, art, sex, obsession, and the devastation wrought on this planet by people — and the unsettling fact that no matter what we do to it, the planet will outlast us." --Rumaan Alam, The Millions

"MONTEREY BAY…deftly conjures up a Cannery Row that can still exist in fiction…Hatton gives us plenty of memorable Cannery Row-like parties to revisit, and Steinbeck himself makes vivid and startling appearances…With intelligent, painterly prose, Hatton adds the story of Margot to the cast of characters who inhabited Cannery Row, suggesting that it is love that ultimately best connects past to present. To read Monterey Bay is to be invited to go back in time, and to join the party." —Marie Mutsuki Mockett, San Francisco Chronicle

"[Hatton], who grew up in Monterey Bay herself, has written an impressively detailed and beautiful love story for her native home — but, like all complex love stories, there are myriad moments of darkness." —Refinery29's Books to Read in July 

"Hatton's authoritative writing elicits strong emotions, and in this biographically shaped historical novel she brings to life the realm of John Steinbeck's Cannery Row, including Steinbeck himself, Ricketts' brooding patron."— Booklist 

"Fans of John Steinbeck and his Cannery Row stories will delight in this novel. She does an excellent job of recreating the Cannery Row that no longer exists, honoring the memory of Steinbeck and Ricketts (the real-life inspiration for Cannery Row's Doc) and all the workers who once toiled there, as seen through the eyes of a precocious teenage heroine."—Publishers Weekly

"Plunge right into 1940s Monterey, and the Cannery Row made famous by John Steinbeck, in this historical novel about famously charming biologist Ed Ricketts. In limpid prose and acutely captured sensual detail, Hatton tells the story of 15-year-old Margot Fiske, who arrives at Cannery Row with her entrepreneurial father, but snarls up his plans by getting mixed up with Ricketts — first as his sketch artist, then as his lover."—Huffington Post's Summer 2016 Books You Won't Want to Miss

"The descriptions of marine life are sensuously precise…Hatton shapes a jagged coming-of-age and growing-old story with fine vignettes held together by Margot's pluck and her commitment to feelings and memories that matter deeply. Along with creating a fully realized, realistic heroine seen across decades, Hatton is a writer of often exceptional prose."—Kirkus (starred review)

"Like Euphoria and The Signature of All Things, Monterey Bay is about passion--for ideas as well as lovers--that soaks in so deeply you can't ever wash it away. By the novel's end, I was in love with Ed Ricketts and feisty Margot Fiske myself--and with Monterey Bay too, which Lindsay Hatton brings to life with phenomenal skill." - Celeste Ng, author of Everything I Never Told You

"Monterey Bay is expert on the obsessive intensities of loneliness and neglect, and the way passion can grow out of rage at one's self and situation, but where it really takes flight is in its portrait of its protagonist's sensual and dispassionate engagement with the natural world as both consolation and unexpected source of power." - Jim Shepard, author of The Book of Aron and Like You'd Understand Anyway 

"Lindsay Hatton's Monterey Bay is a tour de force of heart, history, and imagination.  The novel is a love letter to the glorious Monterey Bay Aquarium, and Hatton renders its characters, human and animal alike, with nuance, originality and, above all else, rare and powerful compassion." - Bret Anthony Johnston, author of Remember Me Like This and Corpus Christi 

"A fascinating, knotted cord tethers Margot Fiske to the men in her life: not just the enthralling Ed Ricketts, but her savvy, unsentimental father and two unlikely lifelong friends. The way these characters change and shape one another, with violence, business and sometimes tenderness, is examined by Hatton with a gratifyingly light touch and a searing intelligence." - Ann Napolitano, author of A Good Hard Look