The Chinese Medicine Companion: A Modern Guide to Ancient Healing (Hardcover)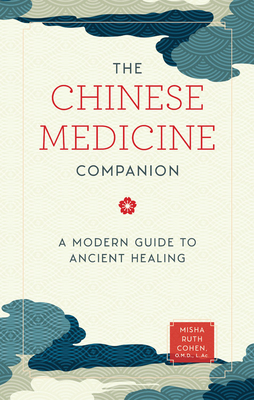 $19.99
ON HAND in at least ONE of our stores. Click through or call for up-to-the-minute availability.
About the Author
---
Misha Ruth Cohen, a Doctor of Oriental Medicine and Licensed Acupuncturist, has practiced traditional Asian medicine for the past 40 years. She is the Clinical Director of Chicken Soup Chinese Medicine, Executive Director of the Misha Ruth Cohen Education Foundation, and Research Specialist of Integrative Medicine at the University of California, all in San Francisco. She is on the board of directors of the Society for Integrative Oncology and has authored seven books, for both professionals and for consumers, along with numerous professional journal and consumer magazine articles.
Misha is internationally renowned as a senior teacher, mentor, and leading expert in Chinese traditional medicine. She regularly trains Chinese medicine practitioners as well as medical doctors and practitioners in cancer support, gynecology, liver disease, and HIV. She frequently presents at international AIDS, hepatitis, and cancer symposiums, along with Chinese medicine and lay conferences.
She has collaborated with Western university and community-based research teams as a leading researcher in Chinese herbal medicine, acupressure, and acupuncture in the areas of HIV/AIDS, HPV, ovarian cancer, endometriosis, and breast cancer.