Elemental Tarot : Use the Symbology of Fire, Earth, Air and Water to Help Understand Your Life (Kit)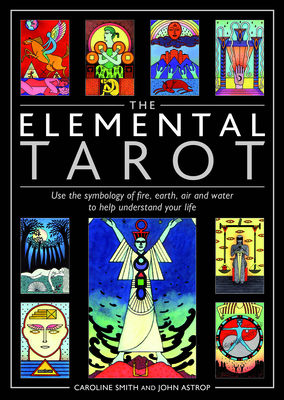 $26.95

ON HAND in at least ONE of our stores. Click through or call for up-to-the-minute availability.
Description
---
Many suggest that the tarot evolved from an ancient book containing the prototype of a perfect spiritual journey. Some see it as an extension of astrology and celestial interpretations. And still others view it as merely a game with uncanny relevance to life and life events. The Elemental Tarot is the perfect distillation of all these thoughts. An extraordinary deck of stunning cards, it revitalizes centuries of mystical ideas and generations of symbolic designs. No matter how you choose to use it, its beauty and meaning will serve to heighten your own awareness of life and its possibilities.
About the Author
---
Caroline Smith is an internationally renowned artist whose work features recurring goddess imagery. Together with her late husband,leading astrologer and author John Astrop, she has created a number of powerful divination systems showcasing her symbolic and bold style. Her paintings hang in collections around the world.