Mammals Who Morph: The Universe Tells Our Evolution Story: Book 3 (Sharing Nature with Children Books) (Hardcover)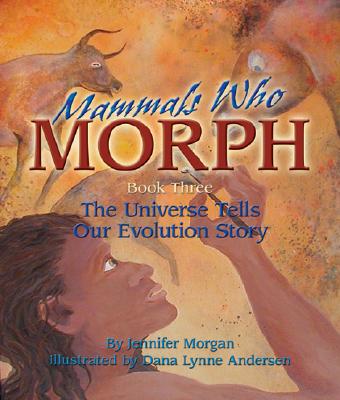 $21.95
Temporarily Unavailable
Description
---
The third book of the series is a scientifically accurate telling of the story of mammals and humans. Gorgeous and ethereal illustrations and a story that brings children into a state of connectedness with the universe makes this an amazing book for parents and teachers who want to instill in kids a deep appreciation for themselves, their community, and the need to protect this planet that we all reside.
This remarkable evolution series, narrated by the Universe itself, concludes with this third book, the amazing story of mammals and humans. It picks up after From Lava to Life: The Universe Tells Our Earth Story with the extinction of dinosaurs, and tells how tiny mammals survived and morphed into lots of new Earthlings--horses, whales and a kind of mammal with a powerful imagination--you It's a story of chaos, creativity and heroes? the greatest adventure on Earth And it's a personal story . . . about our bodies, our minds, our spirits. It's our story. As the president of the American Montessori Society said, "These books are alive with wonder, radiance, and deep relevance."
A perfect series of kids' books for:
teachers and librarians looking for a series of books that explains the story of our universe.Parents and teachers following Montessori's cosmic curriculum.Long time fans of Dawn Publications starting with the classic
Sharing Nature With Children
.