Questing: A Guide to Creating Community Treasure Hunts (Paperback)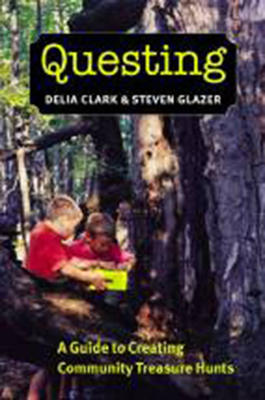 Not available to order
NOT on our shelves now. Usually ships from warehouse in several days.
Description
---
Inspired by the British pastime of "letterboxing," questing has become one of the fastest growing recreational-educational activities on this side of the Atlantic. In scores of communities, people from toddlers and teens, parents and grandparents follow maps, clues, and rhyming riddles seeking treasure boxes hidden in natural and cultural locations. In this book, two experts in community education explain how individuals and organizations can create and organize permanent quests to foster place-based education, stewardship, adventure, and fun. In the process of undertaking quests participants "celebrate and strengthen community life" by forging "lifelong connections to the distinct landscapes and cultural features of their home ground." This book is intended to offer inspiration and practical advice for parents, teachers, community group leaders, and others interested in learning about where they live and building community ties through questing. Questing draws upon the well-established success of a program in New England in which individuals, students, and organizations create clues and maps highlighting the special places and stories of their community. The book presents a rationale for place-based education and quest program goals and objectives that can easily be implemented in any community.
About the Author
---
DELIA CLARK is co-founder and Project Director of Antioch New England Institute in Keene, New Hampshire. She is also the co-founder of Vital Communities. STEVEN GLAZER is coordinator of the Valley Quest program, a place-based community education program of Vital Communities in White River Junction, Vermont. He is author of The Heart of Learning (1999) and editor of Valley Quest: 89 Treasure Hunts in the Upper Valley (2001).