Tequila: A Guide to Types, Flights, Cocktails, and Bites [A Recipe Book] (Hardcover)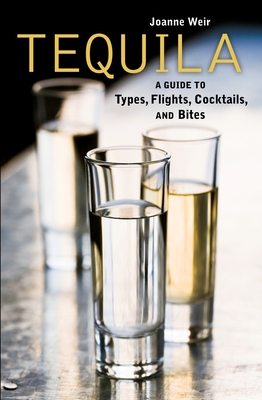 Not available to order
Backordered--delivery time uncertain
Description
---
The New Tequila

Tequila has come a long way since the days of salt, shot, lime, repeat. With tequila consumption on the rise, people are choosing tequila on more occasions, experimenting with new labels, and learning to appreciate the nuances of flavor. TEQUILA is an all-in-one reference for the top-shelf tequila connoisseur, with chapters on the history and lore of tequila, insight into how tequila is made, an exploration of the agave fields of Jalisco, and a drinker's guide to the four types of tequila: blanco, reposado, añejo, and extra añejo.

James Beard Award—winning author and chef Joanne Weir takes tequila beyond the margarita (although she opens the book with the very best margarita recipe) to a wide range of drink and food recipes. TEQUILA features more than 35 cocktails from her own repertoire, as well as contributions from some of the top tequila bar-tenders in the country, including classics like the Sangrita and La Batanga and novel variations like the Cable Car No. 2 and the Surly Temple. Weir also presents more than 20 tequila-infused sides, mains, and desserts, from Gazpacho with Drunken Prawns to Bay Scallop Ceviche to Tequilamisu.

Join a new generation of aficionados for a celebration of the agave plant's most spirited and fiery creation, along with new and innovative ways to appreciate tequila.
About the Author
---
JOANNE WEIR is an award-winning food writer, cooking teacher, television host, and professional chef based in San Francisco, California. She is the author of seventeen cookbooks, including the James Beard Award—winning Weir Cooking in the City and the James Beard Award—nominated From Tapas to Meze.

Praise For…
---
"Informative and full for recipes."
—Newsday