You Can Be Free: An Easy-to-Read Handbook for Abused Women (Paperback)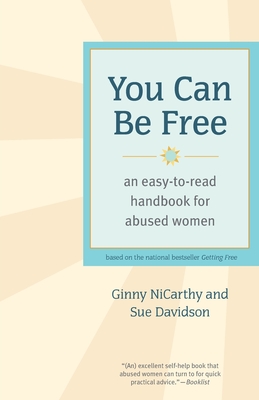 Description
---
If you are a woman being hurt by someone you love, this book is for you. It can help you understand your situation and find ways to change it. This indispensable guide offers straightforward, sensible information on how to establish a safety plan for you and your children, as well as advice on how best to find a safer home. 
This new edition of You Can Be Free also includes guidance specifically for Deaf women, immigrant women, rural women, and women with disabilities. It also includes special exercises designed to help you gain self-esteem and decide what you want from a relationship. You will find answers to such questions as: "What is emotional abuse?", "Is it ever right to break up the family?", "How can I protect my children?", "Where can I go if I leave my home?", "But I still love my partner-should I go back?", "How can I find legal help for my situation?", "How do I go about starting over and making new friends?" 
You will also read about women who left their abusive partners and began new lives-free of abuse. Today they have this to say: "I'm asking for what I want . . . I can make decisions on my own . . . What I like best about being away is being free."
About the Author
---
Ginny NiCarthy has written many books dealing with the issue of violence against women. Her work to end abuse began in 1972 as founder and director of Rape Relief in Seattle. She later founded and directed the Abused Women's Network. She lives in Seattle.

Sue Davidson is a freelance writer and editor who has worked with the advocacy organization New Directions for Young Women. She lives in Seattle.