The Lure of the Local: Senses of Place in a Multicentered Society (Paperback)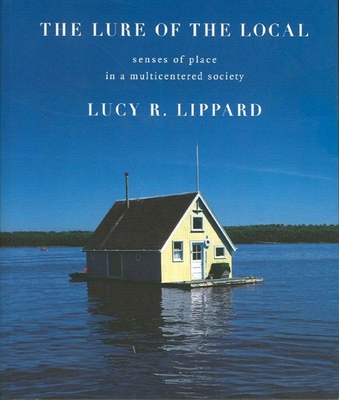 $40.00
Temporarily Unavailable
Description
---
In The Lure of the Local Lucy R. Lippard weaves together cultural studies, history, geography, and contemporary art to provide a fascinating examination of our multiple senses of place.
Divided into five parts--Around Here; Manipulating Memory; Down to Earth: Land Use; The Last Frontiers: Cities and Suburbs; and Looking Around--the book extends far beyond the confines of the art worlds, including issues of community, land use, perceptions of nature, how we produce the landscape, and how the landscape affects our lives. Praised by critics and readers alike, she consistently makes unexpected connections between contemporary art and its political, social, and cultural contexts.
About the Author
---
Lucy R. Lippard is an internationally known writer, activist, and curator. She has authored twenty-three books, has curated more than fifty major exhibitions, and holds nine honorary doctorates of fine arts. Her books include The Lure of the Local, Partial Recall, The Pink Glass Swan, Mixed Blessings, On the Beaten Track, and Overlay, all published by The New Press. Lippard is the recipient of numerous awards, most recently the Carolyn Bancroft History Prize from the Denver Public Library and grants from Creative Capital and the Lannan Foundation. She lives in New Mexico.