Moby-Dick (Paperback)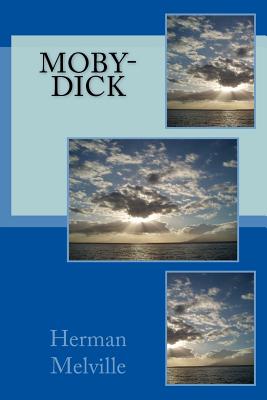 $20.69
NOT on our shelves now. Usually ships 1-10 business days from warehouse. ETA will be updated with email order confirmation.
Description
---
Novela publicada en 1851 por el autor norteamericano. Cuenta la historia del pescador Ishmael y su viaje en el ballenero Pequod, comandado por el capitan Ahab. Pronto se entera que Ahab busca una ballena en especifico, Moby Dick, una ballena blanca y feroz, que en un encuentro previo habia destruido su bote y parte de su pierna; la busca para vengarse.
About the Author
---
Herman Melville, the third child of Allan and Maria Gansevoort Melvill's eight, was born into a socially connected New York family. To his socialite parents, from his youth Herman did not seem to fit their mold of a good, God-fearing, noble and refined child. In 1826 Allan Melvill wrote of his son as being "backward in speech and somewhat slow in comprehension . . . of a docile and amiable disposition." After the collapse of the family's import business in 1830 and Allan Melvill's death in 1832, Herman's oldest brother, Gansevoort, assumed responsibility for the family and took over his father's business. After two years as a bank clerk and some months working on the farm of his uncle, Thomas Melvill, Herman joined his brother in the business. About this time, Herman's branch of the family altered the spelling of its name.