The Mayor of Castro Street: The Life and Times of Harvey Milk (MP3 CD)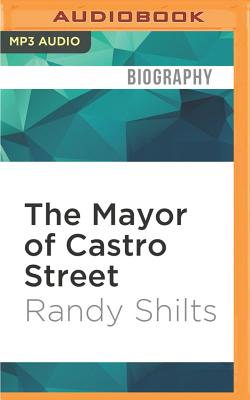 $9.99
Temporarily Unavailable
Description
---
Known as The Mayor of Castro Street even before he was elected to the San Francisco Board of Supervisors, Harvey Milk's personal life, public career, and final assassination reflect the dramatic emergence of the gay community as a political power in America. It is a story full of personal tragedies and political intrigues, assassinations at City Hall, massive riots in the streets, the miscarriage of justice, and the consolidation of gay power and gay hope.
Harvey Milk has been the subject of numerous books and movies, including the Academy Award-winning 1984 documentary, The Times of Harvey Milk. His life is also the basis of a 2008 major motion picture Milk, starring Sean Penn.
As an added bonus, when you purchase our Audible Modern Vanguard production of Randy Shilts' book, you'll also get an exclusive Jim Atlas interview added to your library.
James Atlas interviews Larry Kramer about the life and work of Randy Shilts.