This Is the Night (Compact Disc)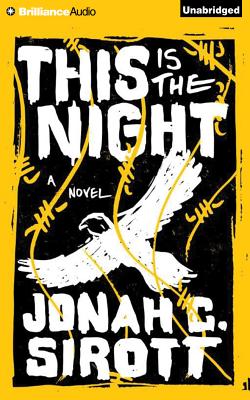 $16.49
Temporarily Unavailable
Description
---
In a world at war, four youths try to determine what's really worth fighting for.
For more than twenty years, the Homeland has been immersed in a brutal, unwinnable war. Young men are drafted and sent to fight in a faraway jungle. Those who come back are scarred in body and mind. Lance, two weeks shy of turning eighteen, has watched his older brothers leave and his mother fall apart when they fail to return. He's never imagined a different future for himself--until he meets an idealistic young woman named Lorrie and impulsively flees town with her.
In Western City North, on the edge of the Homeland, Lance and Lorrie move into the same building as Benny and Joe, two friends up for induction. Along with Alan, a young runaway, they frantically evade Registry agents intent on tracking down draft dodgers. With induction day looming and paranoia rampant, the only way for any of them to stay free is to uncover the truth about their uncertain world--and the forces seeking to control it. Jonah C. Sirott's breathtaking debut is about hope, survival, and the challenge of pushing past the limits our world draws around us.