Self-Portrait with Boy: A Novel (Hardcover)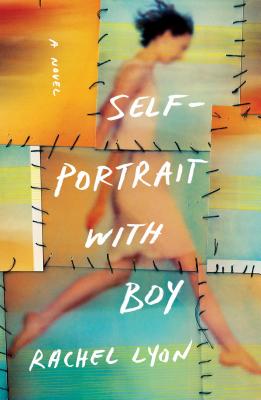 $26.00
ON HAND in at least ONE of our stores. Click through or call for up-to-the-minute availability.
Summer 2019 Reading Group Indie Next List
---
"Self-Portrait With Boy is a beautiful novel about art, friendship, and grief set in DUMBO, Brooklyn, in the gritty 1990s. A 20-something artist has finally created her masterpiece, but the haunting photograph features her friend Kate's son falling to his death. The book examines the question of how far an artist should go to achieve success and reflects on how people can be haunted—literally—by their work and their loss. If you enjoy stories about New York's art scene and the complicated mess of female friendship, you'll adore this book."
— Elissa Sweet, Bank Square Books, Mystic, CT
Description
---
Longlisted for the Center for Fiction First Novel Prize

A compulsively readable and electrifying debut about an ambitious young female artist who accidentally photographs a boy falling to his death—an image that could jumpstart her career, but would also devastate her most intimate friendship.

Lu Rile is a relentlessly focused young photographer struggling to make ends meet. Working three jobs, responsible for her aging father, and worrying that the crumbling warehouse she lives in is being sold to developers, she is at a point of desperation. One day, in the background of a self-portrait, Lu accidentally captures on film a boy falling past her window to his death. The photograph turns out to be startlingly gorgeous, the best work of art she's ever made. It's an image that could change her life…if she lets it.

But the decision to show the photograph is not easy. The boy is her neighbors' son, and the tragedy brings all the building's residents together. It especially unites Lu with his beautiful grieving mother, Kate. As the two forge an intense bond based on sympathy, loneliness, and budding attraction, Lu feels increasingly unsettled and guilty, torn between equally fierce desires: to use the photograph to advance her career, and to protect a woman she has come to love.

Set in early 90s Brooklyn on the brink of gentrification, Self-Portrait with Boy is a provocative commentary about the emotional dues that must be paid on the road to success, a powerful exploration of the complex terrain of female friendship, and a brilliant debut from novelist Rachel Lyon.
About the Author
---
Rachel Lyon's short stories have appeared in Joyland, Iowa Review, and Electric Literature's Recommended Reading, among other publications. She attended Princeton and Indiana University, where she was fiction editor for Indiana Review. Rachel teaches creative writing at Sackett Street Writers Workshop, Catapult, and other institutions, and is cofounder of the reading series Ditmas Lit. Self-Portrait With Boy is her first novel. Visit RachelLyon.work.
Praise For…
---
"The conflict is rich and thorny, raising questions about art and morality, love and betrayal, sacrifice and opportunism and the chance moments that can define a life. The novel wrestles with the nature of art but moves with the speed of a page-turner."
—Los Angeles Times

"Striking…though it looks backward to the end of an era in New York, it's not at all nostalgic. Think the tough tone of something like Rachel Kushner's New York/Italian art and politics novel, The Flamethrowers, or Olivia Laing's atmospheric nonfiction book about New York, The Lonely City. Lyon's heroine, a young woman named Lu Rile who has just graduated from art school, is a bit like plain Jane Eyre, minus the moral compass…Self-Portrait With Boy is a smart novel about the narcissistic ambition that's needed to succeed, especially in the art world, especially in New York."
—Maureen Corrigan, NPR

"A sparkling debut... wrestles with complex questions about art-making, integrity and the ethics of ambition."
—The New York Times Book Review

"Lyon frames the choice as one of self-definition: must one be ruthless to be an artist?"
—The New Yorker

"A confident first novel... The moral dilemma Lyon sets up is explored with intelligence and grace ... Best of all is Rile's voice, snappish and self-aware and scared, taking on the world while being devoured by it, reaching out to touch the ghosts that float above the East River."
—Seattle Times

"In her gripping first novel, Lyon sympathetically portrays Lu's struggle." —Booklist, starred review

"Fabulously written, this spellbinding debut novel is a real page-turner. A powerful, brilliantly imagined story not easily forgotten; highly recommended."
—Library Journal, starred review

"Haunting."
—O Magazine

"Self-Portrait With Boy captures the furious beauty of a vanished New York, an irresistible whirlwind of passion, violence, love, struggle, and above all else, art. Rachel Lyon paints an unforgettable portrait of a true art monster—a young woman hellbent on pursuing greatness, no matter the cost."
—Robin Wasserman, author of Girls on Fire

"Rachel Lyon navigates a spectrum of loyalty and betrayal like a tightrope-walker, with all of the attendant suspense. A life-changing moral choice powers this atmospheric novel which shows what can happen when you do what scares you most."
—Amy Hempel

"A formidable novel, equal parts ghost story, love story, and riveting Bildungsroman. Full of big ideas about art and love and ambition, with prose so vivid it gives off sparks—this debut won me over completely. Chilling and beautiful, just like the work of the artist at the heart of the story."
—Julie Buntin, author of Marlena

"I read Rachel Lyon's sharp and achingly beautiful novel about art and fame and loneliness and death in a frenzy, full of a deep and urgent need. With this gorgeous debut, Lyon will unravel you and then stitch you together again as something entirely new."
— Manuel Gonzales, author of The Miniature Wife and Other Stories

"A haunting tale of how a singular, devastating event in the life of a young woman photographer changes the trajectory of her life and comes to define her utterly. Beautifully imagined and flawlessly executed, Self-Portrait With Boy will suggest, to some readers, the obsessive interiority of the great Diane Arbus, conjoined with an original and disturbing examination of the ill-defined borders between life and art."
—Joyce Carol Oates
Coverage from NPR