Washington Journal: Reporting Watergate and Richard Nixon's Downfall (MP3 CD)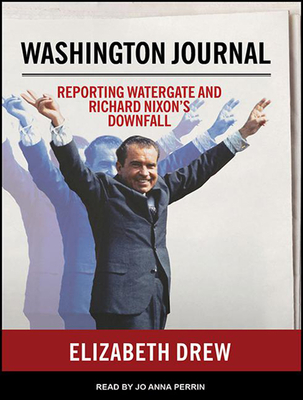 Not available to order
Stock uncertain--should fulfill within 10 days or so
Description
---
Unfolding over the course of a single year, from September 1973 to August 1974, Washington Journal is the record of the near-dissolution of a nation's political conscience-told from within. In this book, we see corruption in its most prosaic and grandest forms, along with occasional flashes of decency, ethics, and humanity, and other sights rarely witnessed in the wilds of the capital. Cool and understated-and all the more devastating for its understatement-Washington Journal was hailed upon its publication as a landmark work of journalism. With an introduction that brings this all too relevant book squarely into the present, Washington Journal is ready for its place in the pantheon of great writing about American politics.
About the Author
---
Elizabeth Drew is a regular contributor to the "New York Review of Books" and the former Washington correspondent of the "New Yorker" and the "Atlantic." She is the author of fourteen books, including "The Corruption of American Politics," "Richard M. Nixon," and "Citizen McCain." Elizabeth lives in Washington D.C.

Jo Anna Perrin (JP Perrin) is a New York based actor, photographer, and writer. She has appeared in film and television, as well as on stage in New York, Los Angeles, and regionally. Jo Anna has narrated numerous audiobooks for major publishers, small independent press, and American and foreign university publishers. "