Moby Dick (Paperback)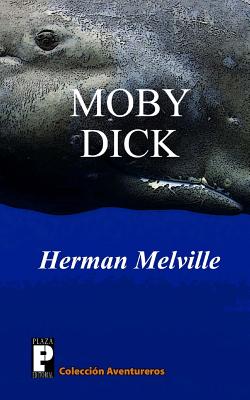 Email or call for price
Not Available to Order. Call or email for used stock availability.
Description
---
Moby-Dick es una novela del escritor estadounidense Herman Melville publicada en 1851. Narra la travesia del barco ballenero Pequod en la obsesiva y autodestructiva persecucion de una gran ballena blanca (cachalote) impulsada por el capitan Ahab. La obra esta inspirada en un caso real que padecio el ballenero Essex, de Nantucket, Massachusetts, cuando fue atacado por un cachalote. Dos de los ocho supervivientes relataron el suceso, del que Melville tuvo sobrado conocimiento. Moby-Dick, indudablemente, esta tambien basada en las experiencias personales de Melville como marinero.
About the Author
---
Herman Melville (1819 -1891) fue un escritor estadounidense que ademas de novela y cuento escribio ensayo y poesia. Su exploracion de los temas psicologicos y metafisicos influyo en las preocupaciones literarias del siglo XX, a pesar de que sus obras permanecieron en un olvido relativo hasta la decada de 1920, cuando su genio recibio finalmente el reconocimiento que merecia.