Villain's Journey: Descent and Return in Science Fiction and Fantasy (Paperback)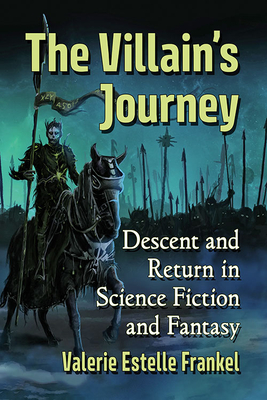 $55.93

NOT on our shelves now. Usually ships from warehouse in several days.
Description
---
The villain's journey is rare in popular culture--most characters are fully-formed tyrants with little to no story arc. However, a few particularly epic series take the time to develop complex villains, including
Star Wars, Battlestar Galactica, Smallville, Babylon 5, Game of Thrones, and Buffy the Vampire Slayer. Increasingly, villains' origin stories have found new popularity through films like Wicked, Maleficent, and Despicable Me, alongside shows starring serial killers and Machiavellian schemers. This book examines the villain's decline and subsequent struggle toward redemption, asking why these characters are willing to cross moral lines that good characters are not. The first half follows characters like Loki, Jessica Jones and Killmonger through the villain's journey: an inverse or twisted version of scholar Joseph Cambell's hero's journey. The remainder of this book examines the many different villainous archetypes such as the trickster, the outcast, the tyrant, or the misunderstood hero in greater detail. Written for writers, creators, fans, and mythologists, this book offers a peek into the minds of some of fiction's greatest villains.
About the Author
---
Valerie Estelle Frankel teaches English at Mission College and San Jose City College. The author of 75 popular culture books and more than 100 stories and essays, she lives in Sunnyvale, California.