Wildsam Field Guides: Gulf Coast (Paperback)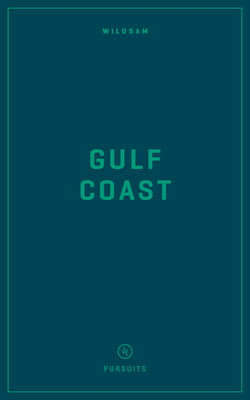 Description
---
Wildsam Field Guides: Gulf Coast leads travelers along the marshes, shorelines, and beaches of Louisiana, Alabama, Mississippi and Florida with guidance from trusted locals and seafood experts.
Wildsam Field Guides: Gulf Coast is the third installment of the Wildsam American Pursuits series: a line of travel books driven by curiosity and the idea that so many places that captivate travelers and locals alike carry a specific heritage, a definitive pursuit that people build their lives around; a common trade or precious resource that might set the course for generations. For the Gulf Coast, this pursuit is seafood. This handsome volume is the ideal primer to the geography, traditions, and cultural institutions of the Gulf Coast that will turn any visit into an instant, unforgettable immersion. Led along the shoreline and through the wetlands by born-and-bred locals and coastal experts, readers will discover:
Fishing destinations for the avid angler;
Scenic drives and an explorer's guide to public lands;
An atlas of key coastal destinations and a curated Floridian travel itinerary;
A field-guide to Gulf-Coast seafood from catch to plate complete with history, recipes, the best places to enjoy it;
Essays selected writing from noted Gulf Coast voices Ladee Hubbard, Natasha Tretheway, Joy Williams, and Scott Hocker;
Interviews with writer and Mississippi native Jesmyn Ward, Chef Duane Nutter, Cigar-Maker Luis Gonzalez, historian Jack E. Davis, and more; and
An almanac that delivers a deep dive into the cultural heritage of the Gulf Coast through news clippings, timelines, writings and other historical hearsay.