After Dinner Amusements: Do You Remember?: 50 Questions to Share Memories (Cards)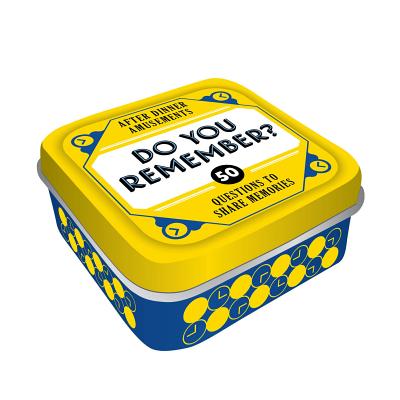 $8.95
ON HAND in at least ONE of our stores. Click through or call for up-to-the-minute availability.
Description
---
Fifty thought-provoking questions about players' pasts will spark sweet memories and lively discussion.
About the Author
---
Chronicle Books publishes distinctive books and gifts. From award-winning children's titles, bestselling cookbooks, and eclectic pop culture to acclaimed works of art and design, stationery, and journals, we craft publishing that's instantly recognizable for its spirit and creativity. Enjoy our publishing and become part of our community at www.chroniclebooks.com.