On Doing Nothing: Finding Inspiration in Idleness (Hardcover)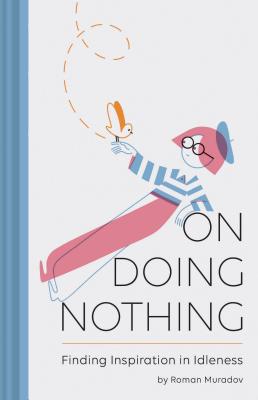 $14.25
NOT on our shelves now. Usually ships from warehouse in several days.
Description
---
In an age of obsessive productivity and stress, this illustrated ode to idleness invites readers to explore the pleasures and possibilities of slowing down. Beloved author and illustrator Roman Muradov weaves together the words and stories of artists, writers, philosophers, and eccentrics who have pursued inspiration by doing less. He reveals that doing nothing is both easily achievable and absolutely essential to leading an enjoyable and creative life. Cultivating idleness can be as simple as taking a long walk without a destination or embracing chance in the creative process. Peppered with playful illustrations, this handsome volume is a refreshing and thought-provoking read.
About the Author
---
Roman Muradov is an award-winning author and artist, and a professor at California College of the Arts in San Francisco.
Praise For…
---
"Roman Muradov's whimsical, clever, and companionable book On Doing Nothing provides a much-needed correction to our distracted, anxiety-ridden, and increasingly disembodied culture. Muradov has written and illustrated a kind of Situationist, Oulipian Ways of Seeing—a manual for clarity and presence, a book which issues a call to attention; a call to pay attention. The smart yet approachable philosophical reflections unfold like a leisurely stroll through a beautiful and unfamiliar city, provoking thoughtfulness and eliciting in the reader a spirit of discovery." —Peter Mendelsund, author of What We See When We Read—-