Study Guide to Accompany Memmler The Human Body in Health and Disease (Paperback)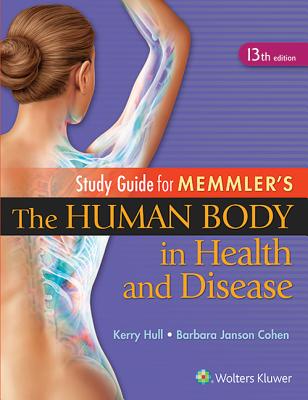 Not available to order
Out of Print. Not available to order.
Description
---
Help your students maximize their study time, improve their performance on exams, and succeed in the course with this updated Study Guide to accompany Memmler's The Human Body in Health and Disease, 13e. Filled with empowering self-study tools and learning activities for every learning style, this practical Study Guide follows the organization of the main text chapter by chapter, helping students every step of the way toward content mastery.

In every chapter of the guide, all-new illustrations, chapter overviews, writing exercises, coloring and labeling exercises, concept maps, practical application scenarios, and matching exercises, as well as short-essay questions, multiple-choice, fill-in-the-blank, and true-false questions, provide opportunities for students to assess their understanding of key concepts and build their knowledge of all aspects of anatomy, physiology, and the effects of disease.

Answers to Study Guide questions are provided in the Instructor's Manual that accompanies the text, as well as on thePoint site for the main text.