Trésor d'Oma, Le (Hardcover)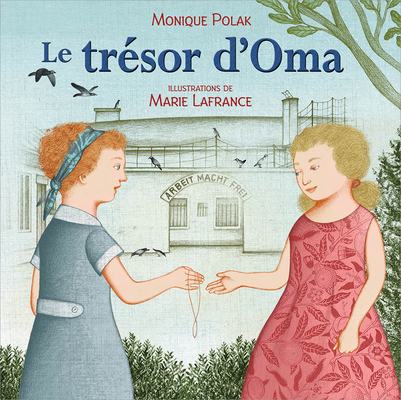 $19.99
Temporarily Unavailable
Description
---
See below for English description.
Tali vit dans l'appartement d'Oma, car une temp te a d moli sa maison. Elle est triste d'avoir tout perdu. Des gens ont surv cu pire que a, Tali , lui rappelle sa m re. Oma a v cu la Deuxi me Guerre mondiale, mais elle n'en parle jamais. Cette nuit-l , Oma raconte Tali comment elle a surv cu l'Holocauste. Elle lui offre la breloque en laiton qu'elle a re ue dans les camps et lui livre un message de pers v rance face au d sespoir des moments sombres.
Ce magnifique album illustr , inspir de l'histoire vraie de la m re de
l'auteure Monique Polak, nous inspire trouver l'espoir et la gentillesse
dans l'adversit .
Tali is staying at her Oma's apartment after a storm demolishes her house. She is upset at losing everything. "People have survived worse," says her mother -- Oma survived World War Two, and never speaks of it. That night, Tali's Oma shares her story of Holocaust survival, the brass monkey charm that she was given in the camp, and a message of perseverance in the face of disaster.
Inspired by the true story of author Monique Polak's mother, this
beautiful picture book explores finding hope and kindness in the face
of adversity.
Original title: The Brass Charm