Jackie Robinson: A Life in American History (Hardcover)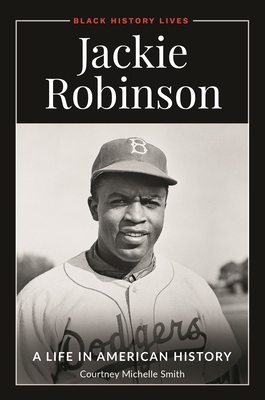 Description
---
This book captures Robinson's lifetime, from 1919 to 1972, while focusing on his connections to the unresolved promise of the Reconstruction Era and to the civil rights movement of the 20th century. In addition to covering Robinson's athletic career with the UCLA Bruins, the Kansas City Monarchs, the Montreal Royals, and the Brooklyn Dodgers, the book explores sociopolitical elements to situate Robinson's story and impact within the broader context of United States history. The book makes deliberate connections among the failure of Reconstruction, the creation of the Negro Leagues, the rise and decline of legalized segregation in the United States, the progress of the civil rights movement, and Robinson's life.
Chronological chapters begin with Robinson's life before he played professional baseball, continue with an exploration of the Negro Leagues and Robinson's career with the Brooklyn Dodgers, and conclude with an examination of Robinson's post-retirement life as well as his influence on civil rights. Supplemental materials including document excerpts give readers an opportunity to explore contemporary accounts of Robinson's career and impact.
About the Author
---
Courtney Michelle Smith, PhD, is professor of history and political science at Cabrini University.