Engendering #Blackgirljoy: How to Cultivate Empowered Identities and Educational Persistence in Struggling Schools (Paperback)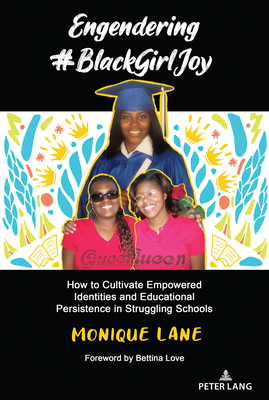 $57.33
Temporarily Unavailable
Description
---
We are living in historic times and negotiating multiple national crises. The confluence of the COVID-19 pandemic and unrelenting state-sanctioned murders of Black people has disproportionately impacted our women and girls at the intersections of employment, citizenship, housing, healthcare, and motherhood statuses. As many individuals rally for liberation on the frontlines, how might educational institutions intervene as sources of respite and reparation?
Historically, racialized sexism in U.S. schools has manifested uniquely for Black girl-identified adolescents (including cisgender, queer, and transgender youth). These learners face heightened exposure to malicious discourses and exclusionary disciplinary policies. Engendering #BlackGirlJoy identifies the teaching practices that equip young Black women to locate, analyze, heal from, and ultimately thrive through the suffering they face inside and outside of schools.
The book is rooted in the author's experience as a South Los Angeles high school teacher working at her alma mater, trying to cultivate the life-affirming education that she desired as a child. Centering her students' perspectives, Monique Lane outlines a Black feminist pedagogical framework that inspired bountiful #BlackGirlJoy in one embattled public school. This text is a heartfelt offering to educators committed to taking courageous and innovative action--in solidarity with Black girl learners--toward the betterment of their lives
About the Author
---
Monique Lane is a proud mama, an award-winning classroom teacher, and an Associate Professor of Educational Leadership at Saint Mary's College of California. Born and raised in South Los Angeles, Dr. Lane earned a Ph.D. in Urban Schooling from UCLA and served as a Provost's Postdoctoral Researcher at Columbia University's Teachers College. Her research advances Black feminist pedagogy and Black women's educational parenting strategies as disruptors to school-based stressors that threaten Black girl learners' opportunities to thrive. Equity & Excellence in Education, International Journal of Educational Reform, and The Urban Review feature notable articles by Dr. Lane.