What We Eat When We Eat Alone: Stories and 100 Recipes (Hardcover)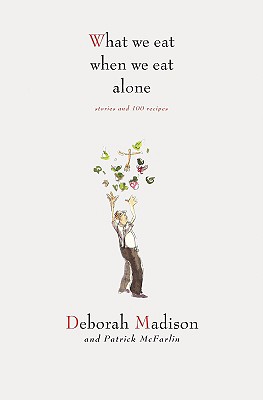 $27.49
Temporarily Unavailable
Description
---
Renowned vegetarian cookbook auhor Deborah Madison set out to learn what people chew on when there isn't anyone else around. The responses are surprising--and we aren't just talking take-out or leftovers. This is food-gone-wild in its most elemental form.
In a conversational tone, What We Eat When We Eat Alone explores the joys and sorrows of eating solo and gives a glimpse into the lives of everyday people and their relationships with food.
The book is illustrated with the delightful art of Patrick McFarlin, and each chapter ends with recipes for those who dine alone.