Watercolor Workshop: Learn to Paint in 100 Experiments (Novelty book)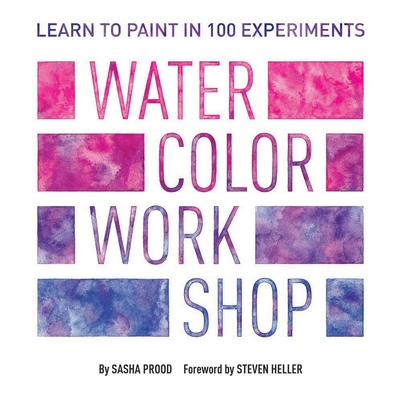 $24.99
ON HAND in at least ONE of our stores. Click through or call for up-to-the-minute availability.
Description
---
Learn to paint gorgeous contemporary art by practicing watercolor technique directly in this instructional sketchbook. Through 100 different experiments, artist Sasha Prood teaches you traditional techniques like wet-on-dry, wet-on-wet, and flat washes, and also encourages you to play with the paint through colorful ombrés, unique bloom textures, and added elements like salt and sponging. Each experiment is accompanied by Sasha's beautifully painted examples and space to practice your skills on the thick pages of the sketchbook. Sasha makes watercolors accessible by setting you up to paint a series of practice swatches before attempting to make final art and she emphasizes experimentation with color and technique so that you can learn to enjoy and embrace all the unique qualities of watercolor.
About the Author
---
Steven Heller is the author/editor of more than 180 books on design, illustration, and popular culture and the recipient of the Smithsonian National Design Award for Design Mind. Gail Anderson is chair of BFA Design and BFA Advertising at the School of Visual Arts, New York and the recipient of the Smithsonian National Design Award for Lifetime Achievement and the AIGA Medal. Both live in New York City.