Daily Masterpiece: Line-A-Day 5 Year Diary (Notebook / blank book)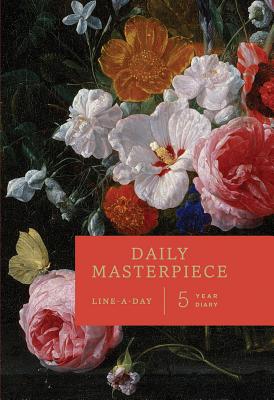 $18.95
ON HAND in at least ONE of our stores. Click through or call for up-to-the-minute availability.
Description
---
The five-year diary functions like a time capsule; each page has a month and day at the top and five spaces to jot down a line about what happened on that day over a five-year period (the diary is not year-specific and can be started at any time). Drawing from highlights of the Metropolitan Museum of Art's world-class collections, this five-year diary features an inspiring work of art on every page, identified with a brief caption. Selected with holidays, seasons, and rhythms of the year in mind, these pieces represent the vast traditions and eras of creative output housed under the Museum's roof.
About the Author
---
The Metropolitan Museum of Art is the largest museum in the Western Hemisphere and the world's most encyclopedic art museum. Founded in 1870, the Museum embraces more than two million works of art spanning 5,000 years of world culture, from prehistory to the present, in all artistic media, and at the highest levels of creative excellence.