Beneath My Mother's Feet (Hardcover)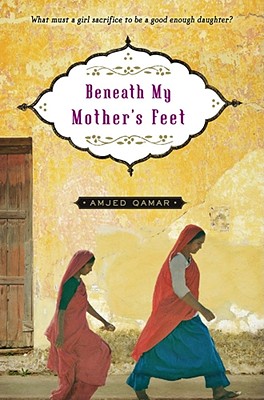 $18.69
Temporarily Unavailable
Description
---

"Our lives will always be in the hands of our mothers, whether we like it or not."

Nazia doesn't mind when her friends tease and call her a good beti, a dutiful daughter. Growing up in a working-class family in Karachi, Pakistan, Nazia knows that obedience is the least she can give to her mother, who has spent years saving and preparing for her dowry. But every daughter must grow up, and for fourteen-year-old Nazia that day arrives suddenly when her father gets into an accident at work, and her family finds themselves without money for rent or food.

Being the beti that she is, Nazia drops out of school to help her mother clean houses, all the while wondering when she managed to lose control of her life that had been full of friends and school. Working as a maid is a shameful obligation that could be detrimental to her future -- after all, no one wants a housekeeper for a daughter-in-law. As Nazia finds herself growing up much too quickly, the lessons of hardship that seem unbearable turn out to be a lot more liberating than she ever imagined.
About the Author
---
Amjed Qamar graduated from The Ohio State University with degrees in English and psychology. She currently resides in Ohio and works for the Dublin City School District. Amjed lived in Pakistan for several years and returns regularly. This is her first book.