Leading and Managing a Differentiated Classroom (Paperback)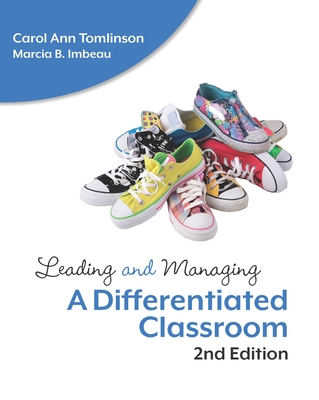 $32.95

NOT on our shelves now. Usually ships from warehouse in several days.
(This book cannot be returned nor exchanged.)
Description
---
Updated with new research and insights, the second edition of this foundational guide to the how of differentiation provides the thoughtful strategies teachers need to create and maintain classrooms where each student is recognized and respected and every student thrives.
One of the most powerful lessons a teacher must learn is that classroom management is not about control; it's about delivering the support and facilitating the routines that will make the classroom work for each student, and thus, set all students free to be successful learners.
In Leading and Managing a Differentiated Classroom, Carol Ann Tomlinson and Marcia B. Imbeau explore the central priorities and mindsets of differentiation and provide practical guidelines for making effective student-centered, academically responsive instruction a reality. Their classroom management approach is based on three critical understandings:
1. When students are engaged, they have no motivation to misbehave.
2. When students understand that their teacher sees them as worthwhile people with significant potential, it opens doors to learning.
3. The classroom can't work for anybody until it works for everybody.
Written for K-12 teachers and instructional leaders, this book is packed with strategies for structuring and pacing lessons, organizing learning spaces and materials, starting and stopping class with purpose, setting up and managing routines, and shifting gears if something isn't going well. It also gives teachers the guidance they need to help students, colleagues, and parents understand the goals of differentiated instruction and contribute to its success. Along with examples of recommended practice drawn from real-life classrooms at a variety of grade levels, you will find answers to frequently asked questions and specific advice for balancing content requirements and the needs of learners. You'll gain confidence as a leader for and in your differentiated classroom and be better prepared to teach in a way that's more efficient and rewarding for you and more effective for every student in your care.