Social Selling: Techniques to Influence Buyers and Changemakers (Hardcover)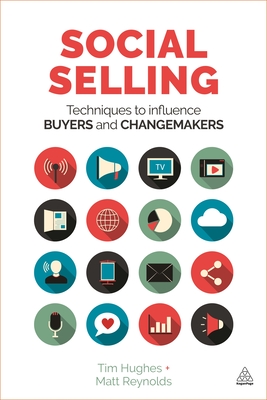 $104.00
Temporarily Unavailable
Description
---
Adopt a clear strategy for social selling, including how to build authority online, gain influence in target communities and engage with decision-makers and changemakers to 'hack' the buying process, with the bestselling book from industry thought-leader Tim Hughes.
As the digital landscape continues to change buying habits at both B2B and B2C level, it has become increasingly difficult to reach customers early enough in their decision-making process through traditional sales methods. Developing relationships with decision-makers through social networks has become an increasingly critical skill - enabling sales professionals to engage early on and 'hack' the buying process.
Social Selling
provides a practical, step-by-step blueprint for harnessing these specific and proven techniques including:
-How to use networks purposefully to build social trust and create a high-quality community
-How to develop real influence and authority in your subject area and connect with change-makers
-How to scale the social selling strategy across an organization including maturity and investment models, risk and governance, and technology platforms Written by
Tim Hughes
, a thought-leader and renowned practitioner in social selling, and
Matt Reynolds
, one of the UK's leading technology sociologists, this book is essential reading for sales professionals, digital sales directors and SMEs who want to embrace the power of social selling in their organization.
About the Author
---
Tim Hughes is a social selling innovator and pioneer and has been listed by Forbes as one of the 'Top 100 Social Sellers' globally. Tim was involved in rolling out one of the most advanced social selling programmes across 2,000 salespeople in Western Europe. Matt Reynolds is a technology sociologist and social selling technology entrepreneur. He's written more than a dozen books, the most recent being Death of the PC, a look at the social changes that caused the rise of smartphones and tablets in general society.