Education for Critical Consciousness (Paperback)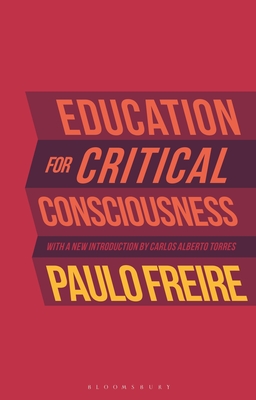 $24.95

Click the TITLE to view store availability
Description
---
Famous for his advocacy of 'critical pedagogy', Paulo Freire was Latin America's foremost educationalist, a thinker and writer whose work and ideas continue to exert enormous influence in education throughout the world today. Education for Critical Consciousness is the main statement of Freire's revolutionary method of education. It takes the life situation of the learner as its starting point and the raising of consciousness and the overcoming of obstacles as its goals. For Freire, man's striving for his own humanity requires the changing of structures which dehumanize both the oppressor and the oppressed. This edition includes a substantial new introduction by Carlos Alberto Torres, Distinguished Professor and Founding Director of the Paulo Freire Institute, UCLA, USA.
Translated by Myra Bergman Ramos.
About the Author
---
Paulo Freire is the author of the bestselling Pedagogy of the Oppressed, as well as Pedagogy of Hope, Pedagogy of the Heart, and Pedagogy in Process.