Kant's Humorous Writings: An Illustrated Guide (Paperback)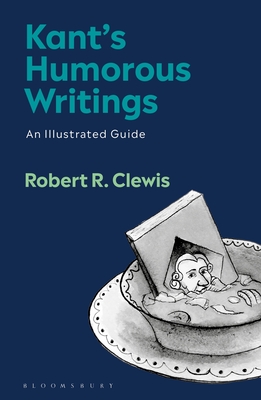 $22.95
ON HAND in at least ONE of our stores. Click through or call for up-to-the-minute availability.
Description
---
While Kant is commonly regarded as one of the most austere philosophers of all time, this book provides quite a different perspective of the founder of transcendental philosophy. Kant is often thought of as being boring, methodical, and humorless. Yet the thirty jokes and anecdotes collected and illustrated here for the first time reveal a man and a thinker who was deeply interested in how humor and laughter shape how we think, feel, and communicate with fellow human beings.
In addition to a foreword on Kant's theory of humor by No l Carroll as well as Clewis's informative chapters,
Kant's Humorous Writings
contains new translations of Kant's jokes, quips, and anecdotes. Each of the thirty excerpts is illustrated and supplemented by historical commentaries which explain their significance.
About the Author
---
Immanuel Kant was a German philosopher and is widely recognised one of the most important thinkers in the history of philosophy. Robert Clewis is author of The Kantian Sublime and the Revelation of Freedom (2009), a translator in Kant's Lectures on Anthropology (2012), and editor of Reading Kant's Lectures (2015). He is also the editor of The Sublime Reader (Bloomsbury, 2018). He teaches philosophy and is Director of the Honors Program at Gwynedd Mercy University, USA and is an Alexander von Humboldt Fellow. Noel Carroll is distinguished Professor of Philosophy, CUNY graduate Center, USA. He is author of more than a hundred articles and books on philosophies of film, art and humour.