The Wall (Hardcover)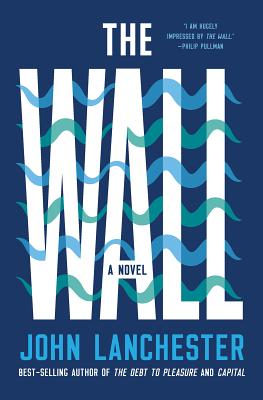 $25.95
On Our Shelves Now. Call store for up-to-the-minute availability.
So, let's say we build a wall. A great big beautiful wall all around the country. What then? A wall without soldiers is just a physical barrier, not very hard to cross. So we staff the wall with an appropriate amount of soldiers. And to make the soldiers effective, they'll need ammunition, and a clearly defined set of orders to defend the homeland at all costs. What does that say about a country, that it is so afraid of 'the other' that it is willing to kill to defend what it sees as its rightful way of life? And what does one do with the 'others' who make it across the border? Sometimes the only difference between "us" and "them" is pure chance and luck. John Lanchester writes a tale eerily appropriate for our not so distant future.
-Martin & Jessica
Description
---
Ravaged by the Change, an island nation in a time very like our own has built the Wall--an enormous concrete barrier around its entire coastline. Joseph Kavanagh, a new Defender, has one task: to protect his section of the Wall from the Others, the desperate souls who are trapped amid the rising seas outside and are a constant threat. Failure will result in death or a fate perhaps worse: being put to sea and made an Other himself. Beset by cold, loneliness, and fear, Kavanagh tries to fulfill his duties to his demanding Captain and Sergeant, even as he grows closer to his fellow Defenders. A dark part of him wonders whether it would be interesting if something did happen, if they came, if he had to fight for his life...
John Lanchester--acclaimed as "an elegant and wonderfully witty writer" (New York Times) and "a writer of rare intelligence" (Los Angeles Times)--has written a taut, hypnotic novel of a broken world and what might be found when all is lost. The Wall blends the most compelling issues of our time--rising waters, rising fear, rising political division--into a suspenseful story of love, trust, and survival.