Designing Tall Buildings: Structure as Architecture (Paperback)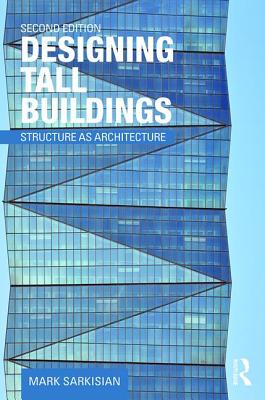 Description
---
This second edition of Designing Tall Buildings, an accessible reference to guide you through the fundamental principles of designing high-rises, features two new chapters, additional sections, 400 images, project examples, and updated US and international codes. Each chapter focuses on a theme central to tall-building design, giving a comprehensive overview of the related architecture and structural engineering concepts. Author Mark Sarkisian, PE, SE, LEED(R) AP BD+C, provides clear definitions of technical terms and introduces important equations, gradually developing your knowledge. Projects drawn from SOM's vast portfolio of built high-rises, many of which Sarkisian engineered, demonstrate these concepts.
This book advises you to consider the influence of a particular site's geology, wind conditions, and seismicity. Using this contextual knowledge and analysis, you can determine what types of structural solutions are best suited for a tower on that site. You can then conceptualize and devise efficient structural systems that are not only safe, but also constructible and economical. Sarkisian also addresses the influence of nature in design, urging you to integrate structure and architecture for buildings of superior performance, sustainability, and aesthetic excellence.
About the Author
---
Mark Sarkisian, PE, SE, LEED(R) AP BD+C, is the Partner-in-Charge of Seismic and Structural Engineering in the San Francisco office of SOM. He has developed innovative structural solutions for more than 100 international building projects, including some of the tallest buildings ever constructed. A world-renowned leader in the design of high performance seismic and environmentally responsible structural systems, Sarkisian has patented numerous inventions and has additional patents pending. He teaches, publishes, and lectures frequently around the world.