Genetic Testing and the Criminal Law (Criminology S) (Hardcover)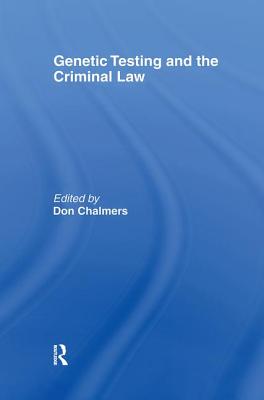 $224.00
Temporarily Unavailable
Description
---
Genetic Testing and the Criminal Law is a unique international treatment of the dynamic and established criminal investigation technique of DNA testing.
Gathering together expert practitioners, judges and researchers from twelve countries, each chapter deals with the specific criminal law of the jurisdiction in its interaction with the expanding use of DNA testing in criminal investigations and trials.
The chapters cover the criminal law of the United Kingdom, Japan, Australia, Germany, New Zealand, Spain, South Africa, Canada, Italy, Finland, Argentina and Denmark, providing valuable accounts not only of the use of genetic testing in the criminal law, but also of the development of the law in these jurisdictions. No previous work has included such an extensive comparative study in this important area.
Collectively, this book emphasizes the need for the law to respond to scientific developments thoughtfully and with a sensitive, well-reasoned approach to current concerns relating to the reliability of DNA evidence in criminal trials and the privacy and civil liberties issues surrounding the collection of DNA samples from individuals and their storage.
This book is an invaluable reference for scholars, practitioners of criminal law and private international law, and students interested in this increasingly significant field of law.
About the Author
---
Don Chalmers is Professor of Law and Dean of the Faculty of Law, University of Tasmania. Previously serving as Chair of the Australian Health Ethics Committee, Law Reform Commissioner for Tasmania, he is currently Chair of the Commonwealth Gene Technology Ethics Committee, a board member of the Australian Institute of Family Studies and Director of the Centre for Law and Genetics.