A Revelation of the Revelation (Large Print / Paperback)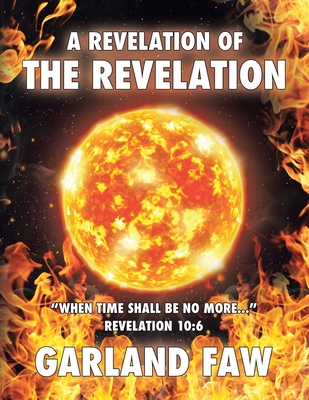 $21.95
Temporarily Unavailable
Description
---
The end of the world
Finally gain an understanding of the biblical prophecies you have wondered about and have never been able to understand
This book will open your eyes and give you a personal revelation of the events that take place in the book of Revelation. Discover for the first time the order of events John "The Revelator" witnessed while on the Isle of Patmos. The Manuscript Edition is in large print and easy to read. Garland Faw will take you on a journey through each verse of Revelation. You will not believe your eyes
The author points to and discusses in detail recent scientific discoveries which are of "end-time" significance.
- Disappearance of Honeybees Creates Global Pollination Crisis
- EMP Bombs: Three Can Shut Down the USA Electrical Grid for Years
- Nuclear Fission and Fusion Weaponry Now in Military Arsenals
- Increased Quantity and Mass of Asteroids Global Threat
- What is The Battle of Armageddon?
- Are We in the "End-Times?"
- Retinal Scan and Microchip Technology Identification Systems in Place Now
- Earthquake Frequency on the Rise Global Threat
- Will There Be a Rapture of the Church? And When?
- Does the Church Go Through the Tribulation?
- How Will We Recognize the Antichrist?
- Why Should America Embrace Israel?
Pastor Garland Faw has been a warrior for the cause of Christ for over fifty years. He is a graduate of Tennessee Temple University in Chattanooga, Tennessee. Pastor Faw has served the Lord as a full-time evangelist, a pastor and as the host of a daily radio and television program entitled "The Moment of Truth" for most of his years of service in the Charlotte, NC market.