The Easiest Dutch Oven Camping Cookbook: Delicious and Healthy Homemade Recipes (Hardcover)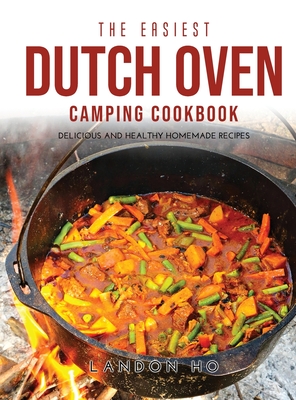 $68.00
Temporarily Unavailable
Description
---
**55% OFF for Bookstores LAST DAYS***
THE EASIEST DUTCH OVEN CAMPING COOKBOOK
Your Customers Never Stop to Use this Awesome Book
Home cooks know that the Dutch oven is the original slow cooker and the most versatile pot in the kitchen-whether the model is well-used, a garage-sale find, or the latest luxe beauty from Le Creuset. From savory meals to sweet desserts, soups to stews, or the perfect pot roast, the Dutch oven is your go-to kitchen essential for cooking comforting one-pot meals.
With simple techniques for everything from poaching eggs and baking casseroles to saut ing vegetables, this Dutch oven cookbook offers tasty recipes with minimal prep and clean-up time. Find out how to care for your Dutch oven and learn pro tips like preheating and using the right utensils.
Inside this Dutch oven cookbook, you'll find:
Techniques and tips
Recipes with ingredients and instructions
and so much more...
Don't miss this amazing opportunity
Buy it Now and let your customers get addicted to this amazing book